Our Impact
Ambassadors for Community Health (A4CH) - Auxiliary at St. David's Medical Center was originally founded in 1955 as the Ladies Auxiliary. Today, A4CH operates the Auxiliary's Atrium Gift Shop in the lobby of St. David's Hospital in Austin, TX where dozens of volunteers help drive an impact. Sales from the non-profit gift shop provide the majority of funds to allow us to meet the needs of our mission and programs.
Our Mission
Apply for a Scholarship

Each year the Ambassadors for Community Health - Auxiliary at St. David's Medical Center (A4CH) awards scholarships to students pursuing a degree in fields related directly to the delivery of healthcare

Donate

Donate to A4CH to help keep our important programs healthy. Our mission is to enrich the Central Texas community by providing support to patients and by funding scholarships for future healthcare professionals.

Volunteer

Volunteering with A4CH is a wonderful way to give back. Volunteers can choose to volunteer at the Atrium Gift Shop, or participate in the Pillow Project, NICU Mom's Emergency Kit Program, or our Patient Card Program.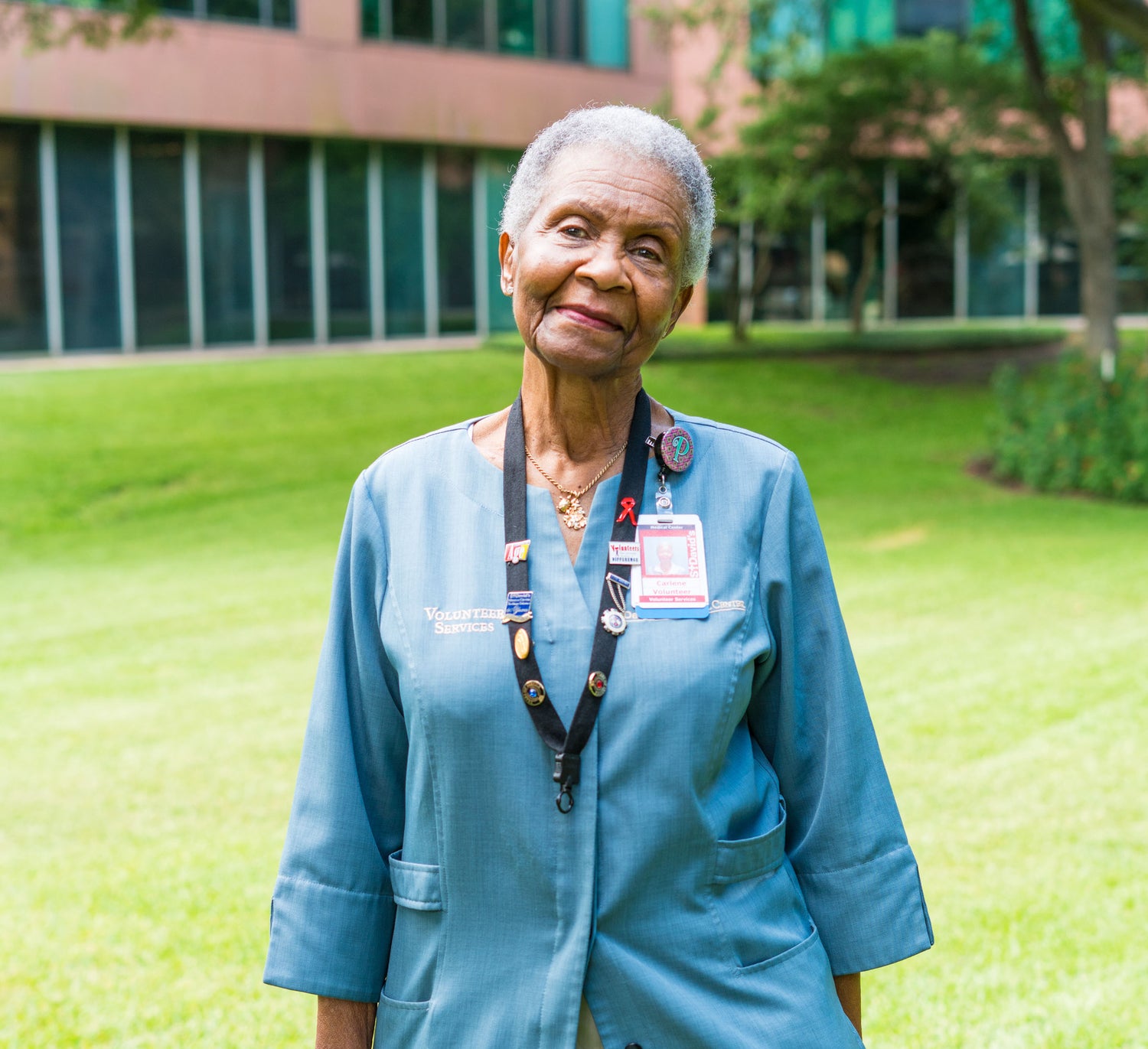 "Growing up, I was taught the importance of giving back. Working in the gift shop at St. David's has been one of the  most rewarding volunteer experiences of my adult life. I get the chance to work with a wonderful staff in an environment where we all strive to provide the best service to our customers. So if you are looking for customer service and unique merchandise, come visit with us." 
- Carlene Phillips,
Gift Shop Captain & Volunteer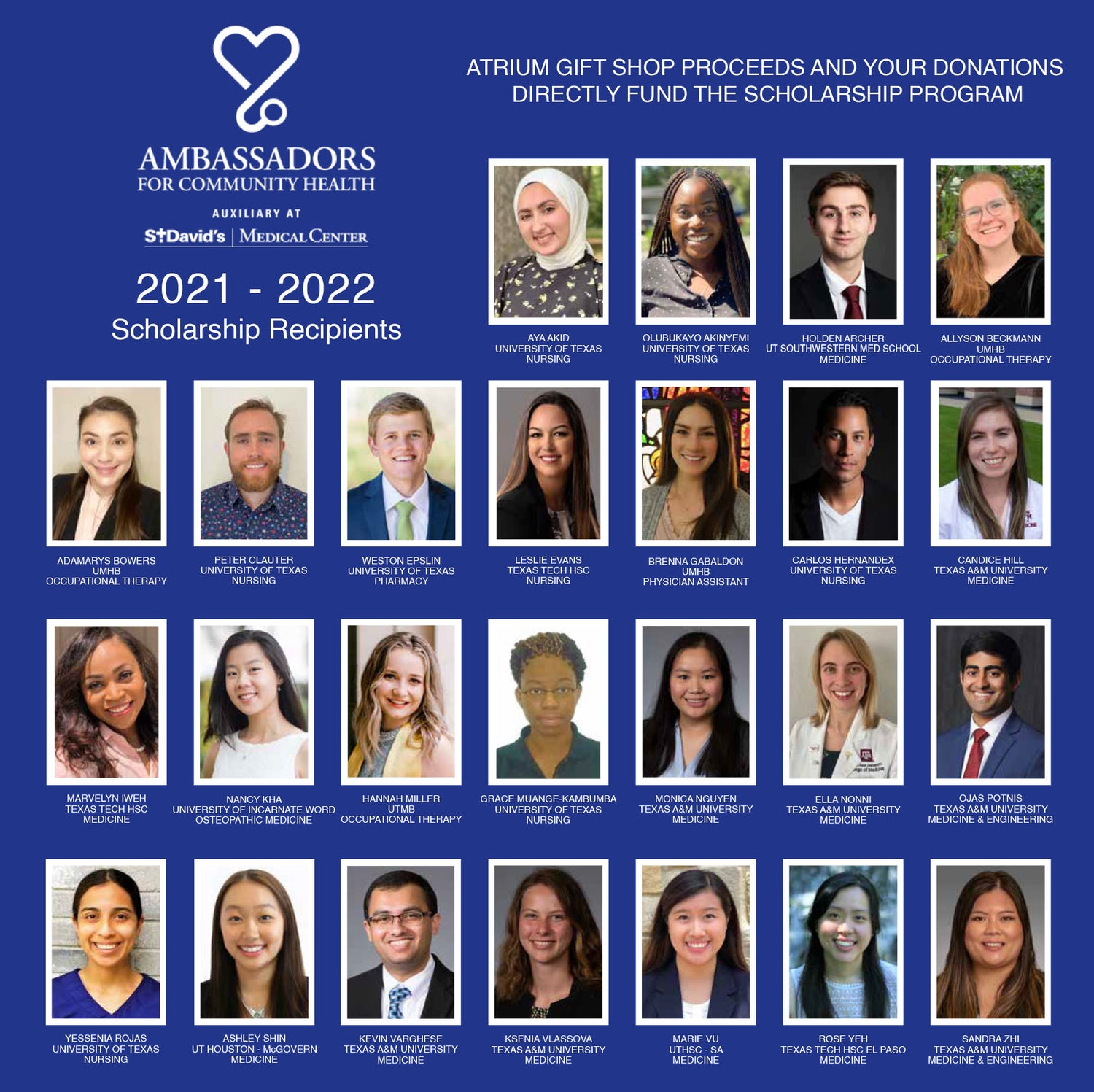 Our scholarship applications is now closed.
For the 2023-2024 academic year, A4CH awarded approximately $82,000 in scholarships to 16 students. Please check back in January.